Go therefore and make disciples of all nations
Corona Community AME Church has been a faithful supporter of all three projects, from Ayalabe and Soit Sambu to Orkiu since 2011. Pastor Charles Lee-Johnson and Rosita Dozier created a permanent display of 13 large photos of the schools and children to showcase the caring, global outreach of this church. When Pastor Lee-Johnson looks at the photo hanging beside his desk,
he believes the child is waving "thank you".
From the pencilsanddreams.com Tanzania Project.

On our first trip to Tanzania, Africa in 2005, children begged for pencils—not food or money— but pencils. They wanted to go to school.
We believe that by supporting the educational dreams of these children, the future of Tanzania and, in turn, our world, will be better.
Pencils and dreams Team
Corona Community AME Church in Nicaragua
MALAWI, sOUTH eAST aFRICA
California Baptist College & Corona Community AME Church in Malawi, South Africa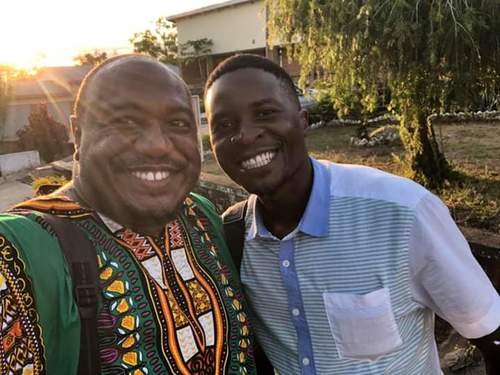 Museum of the Bible & African American History Museum
February 6-13, 2020
Washington, DC
Encourage our active missionaries
Write an encouragement, question, or prayer and we'll connect you via email.